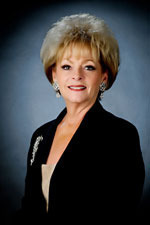 Founding Broker Jan Hepp-Struck is a 39+ year veteran in residential and commercial real estate sales, and a resident and active member of the Brighton community for more than 40 years. Originally licensed in 1977, Jan is certified as a paralegal in real estate by the Denver University Law Center, giving our team unique and in depth expertise in contract knowledge so you can rest assured that you get the most value for your time and money.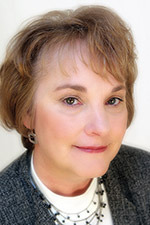 Linda has been a real estate broker since 2001 and a resident of Brighton for over 10 years. She has experience in all types of residential real estate including selling on-site at a new home community where she sold more homes than any other salesperson. She treats each purchase or sale with the utmost care. Her motto is "Take care of your customers and your business will take care of itself."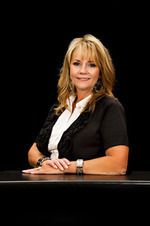 Joni Leonard is a Denver native who was raised in the Construction/Real Estate Business. She joined her sister, Jan Hepp-Struck in Real Estate Sales early in her career and enjoyed many years as an administrative assistant with Hepp Realty, LLC. With all of that real estate background, Joni decided to become a Broker Associate and take her real estate life to a higher level. Call Joni to experience her knowledge, enthusiasm and extreme dedication to serving your real estate needs.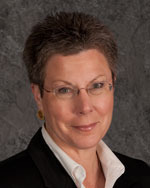 After over 30 years of ownership and operation of the Pepper Pod Restaurant in Hudson, Colorado, (selected Best Comfort Food in Colorado by Channel 7) Beth decided to pursue a career in Real Estate. Her extensive experience in business has honed her abilities in customer service, negotiations, communication, and the ability to come up with solutions in difficult situations.

Beth was raised in a Military family and although hers was more established than many, she has still lived in almost 50 homes. She learned firsthand, the joys and heartaches of moving and as such, she offers you her expertise from real-life experiences. Beth learned much from the rich experiences living in other countries and cultures. She knows firsthand that one of our most overlooked American freedoms is the acquisition, use and sale of Real Estate.

Beth also learned that Colorado was one of the best places on earth to live, so she and her husband Dave have lived and done business in this area for over 35 years. She cares deeply about what is occurring here on the Plains of Northeast Colorado, and as such has served as Mayor Pro-tem of Hudson and on many other boards and committees.

She feels passionately about the business of Real Estate and is dedicated to not only assisting people sell and purchase real property, but hopes that after a transaction is complete she will also have gained a new friend. As a result of this dedication, Beth has been awarded the 2013 Five Star Professional Real Estate Agent designation.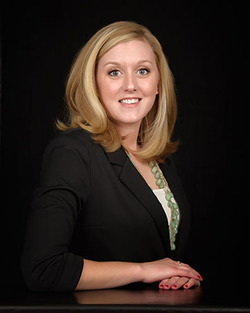 Kayla McGee has been in the real estate industry since 2007, working with Hepp Realty/Metro Brokers of Brighton. She specializes in Residential Real Estate Sales and Service, focusing primarily on the Adams and Weld County area. Kayla has been a resident of Brighton for more than a decade where she lives with her family, and is active in the community volunteering with her kids school activities. As a real estate agent, Kayla understands the challenges and intricacies of both the buying and selling sides of the transaction. Her main goal is to help her clients feel as comfortable and stress free as possible throughout the process.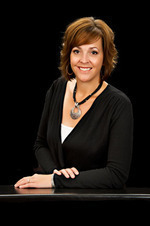 Joni Pierce is a native of Brighton, graduate of Brighton High School, and attended Western State College in Gunnison, Colorado. She is married to Brighton School Principal Will Pierce, and has two beautiful daughters Emma and Lily. Joni was raised in the real estate business and loves and enjoys the challenges and rewards of working with clients. She has been in the business for 10 years and looks forward to hearing from you.